Back
DIGIRES scholars discussed the contribution of libraries and academics to public awareness and a democratic society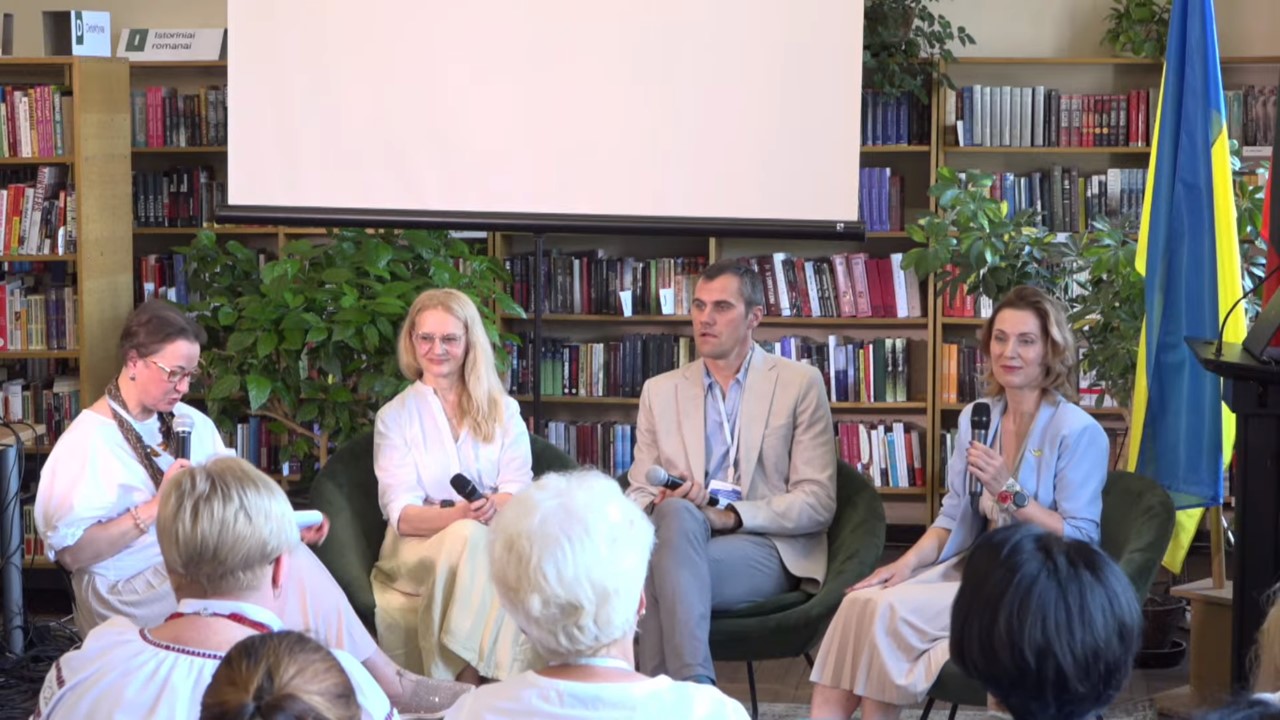 June 8th at the Lithuanian and Ukrainian library forum "The Role of Libraries in Strengthening the Democratic Society", DIGIRES researchers – VMU prof. Auksė Balčytienė and VMU PhD student Darius Remeika – gave presentations and participated in a discussion about the role of libraries and the academic community in developing public awareness and critical thinking. 
In addition to the war, the topic of media and information literacy is extremely relevant these days. According to VMU PhD student D. Remeika, people living in villages or districts know what disinformation is and the need to check sources, but they don't know how to do it.
"In the context of war, in the conditions of uncertainty, we become extremely receptive to information that provides a quick and clear answer, that's why spreaders of disinformation take advantage of this. Also, we react with emotions. How to overcome this? You need to ask yourself the following questions: 1) why should this information be important to me; 2) what emotion does it cause to me; 3) why do I react this way; 4) who is the author of the message; 5) does the message contain arguments or is it just an opinion; and finally, to check the sources", said researcher D. Remeika, who also emphasized that the library is a space where the development of critical thinking begins.
Prof. Auksė Balčytienė added that libraries build long-term relationships, people need critical thinking, and the ability to recognize their emotions is already a strength. "Disinformation and hate speech are not spread by humans, but by machines, and there is more disinformation than the truth. We know that we need to check sources, but how do we do it? Academics suggest a "lateral reading" approach – not to read all the message at once, but to look deeper and check one sentence at a time, opening new browser windows. Also, schools must teach not only MIL, but also journalism and news literacy," the researcher offered as a solution.
During the discussion, this idea was also supported by D. Remeika, who claimed that now is the time to give people tools to check the facts, when A. Balčytienė emphasized the importance of cooperation. "DIGIRES aims to educate and foster digital resilience. Building digital resilience is a long process, but we are investing our time, knowledge and expanding our circle. Libraries lead to that long-term result," said the professor.